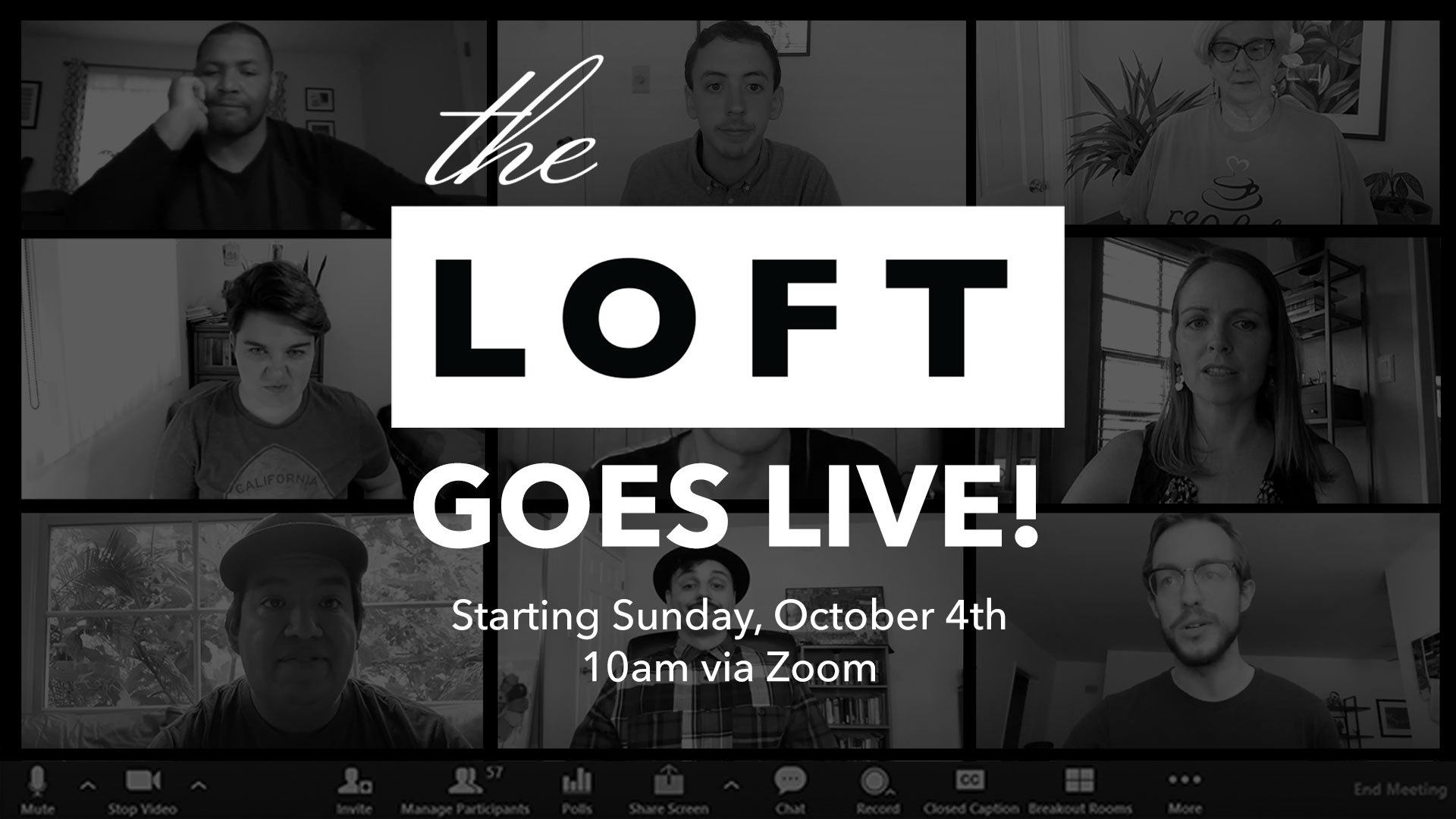 04 Oct

The Loft Goes Live

Sunday, October 4, 2020
Pastor Molly Vetter
Pastor Terence Hagans


Starting this Sunday, The Loft will be kicking off a new live, interactive service format on Zoom that will replace our current, pre-recorded Facebook streaming services. Come join us for new music, an engaging dialogue with Pastor Molly and Pastor Terence, and live breakout conversations with fellow members of The Loft community. Click the Zoom link above to join the gathering!