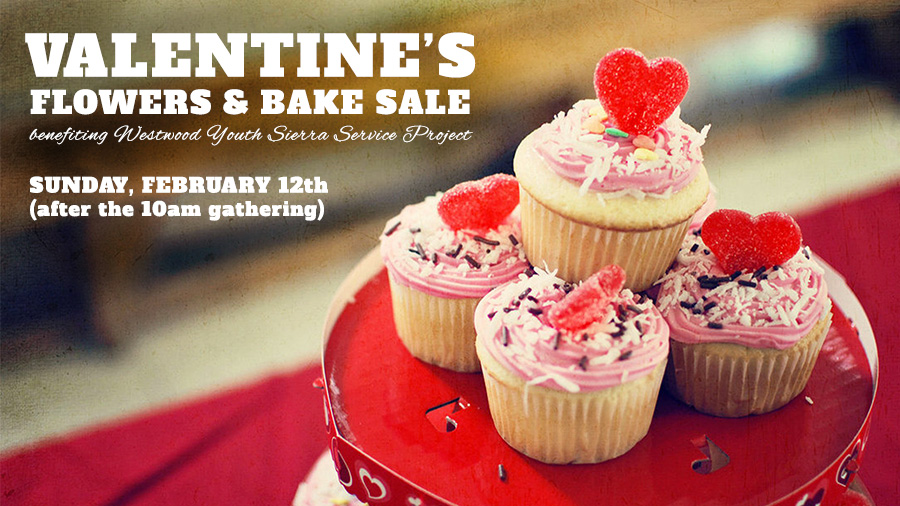 30 Jan

Youth Group Valentine's Flower and Bake Sale

Sunday, February 12th (11am)
The WUMC Youth Group will be holding a flower and bake sale to benefit the upcoming Sierra Service Project, a week-long summer service trip. Although our youth will be doing some baking of their own, we invite you to drop off a homemade or purchased baked good (or two) on the morning of the sale. (Or, drop it off anytime, and we'll freeze them until the day of the sale.) We'll also be selling fresh flowers you can buy for your special valentine! Contact Stephanie Lange at stephanie@westwoodumc.org or at 410.419.3434.