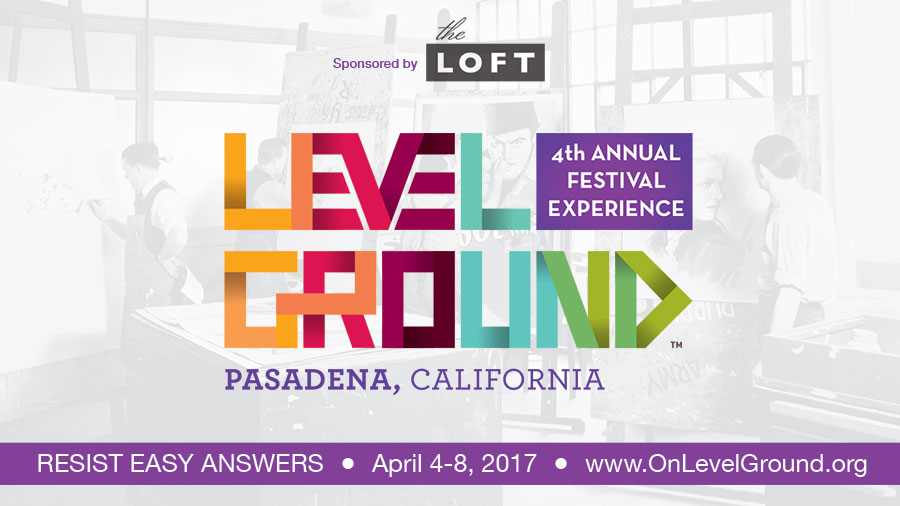 08 Mar

Level Ground Festival

April 4-8, 2017
600 E. Colorado Blvd.
Pasadena, CA 91101

The Loft is proud to sponsor the 4th annual Level Ground Festival with the theme of "resist easy answers". The Level Ground festival experience is a one-of-a-kind event that gathers a community around meaningful art for conversation and connection. Our hope is that Level Ground will inspire empathy, create a listening space, and cultivate a better way of speaking with one another across our many differences in identities and beliefs.

Each Level Ground festival experience is specially curated to include a diversity of film screenings, live music, dance, and theater performances, visual art exhibits, catered meals, panel discussions, stand-up comedy, live podcasts, and workshops for the purpose of resisting easy answers regarding topics of gender identity and human sexuality.

We draw a unique audience that reflects the full spectrum of religious (and non-religious) beliefs, gender identities, and sexual orientations. All denominations, theologies, beliefs, races, and ages are welcome.

Tickets: www.onlevelground.org/pasadena.

Parking: There is an open parking lot behind the building that is $1.50/hour or $7 for all day parking. There is also 1 and 2 hour free street parking that becomes unrestricted at 6PM.