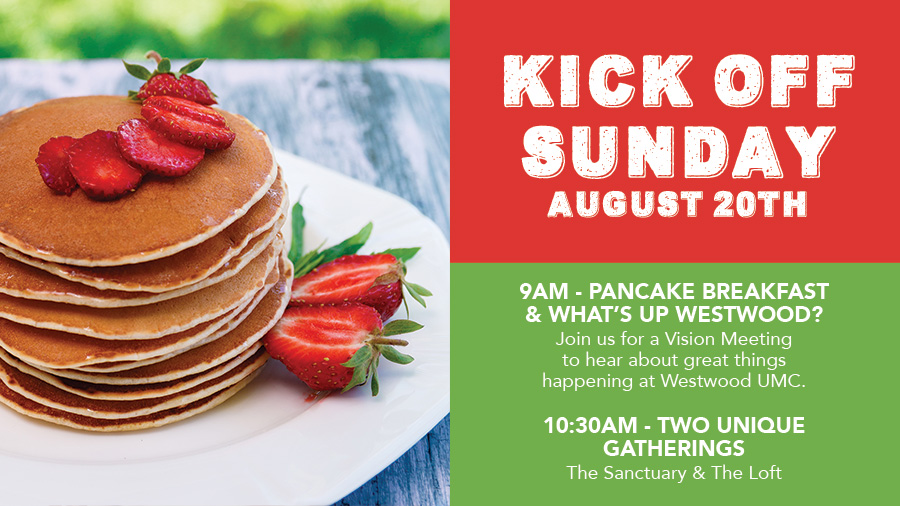 28 Jul

Kick Off Sunday

Don't miss Kick Off Sunday as a new season of ministry begins at Westwood UMC! This is a great time to invite a friend to experience the The Loft and introduce them to some of the wonderful people who call our church home.

PANCAKE BREAKFAST & WHAT'S UP WESTWOOD? • 9am
Join us for a Vision Meeting to hear about great things happening at Westwood UMC. A donation of $7 per adult and $5 per child is suggested to cover costs.

TWO UNIQUE GATHERINGS • 10:30am
We'll be starting 30 minutes later than normal due to the Pancake Breakfast and Vision Meeting. Don't miss this special day in The Sanctuary or The Loft!