02 Feb

Women's Retreat: Stilling the Noisy Heart

March 4-6, 2016
(Camp Wrightwood)

Join other women from Westwood UMC for a wonderful weekend of refreshment – including workshops, worship times, and free time to enjoy the mountain space. The retreat will take place in the Huddle Hut at Camp Wrightwood, near Mountain High Ski Resort, about 90 mins from Los Angeles. We will share rooms and bathrooms with each other. Meals will be prepared by camp personnel, and bed linens are included. We'll begin on Friday around 7:30pm and return home on Sunday. The cost is $175 per person. Scholarships/partial scholarships are available.

REGISTER NOW: Scroll down to fill out the registration form and click here to make a payment of $175 (choosing "Women's Retreat" from the drop-down menu).
MORE INFO: Contact Ellen Evans Agee at 310.508.9819 or ebea9999@gmail.com.

RETREAT LEADERS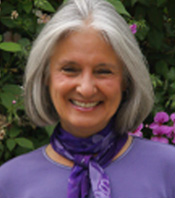 Mary Garbesi, Director of Congregational Care Brentwood Presbyterian Church, formerly served as Director of Caring Ministries and Spiritual Formation at Santa Monica First United Methodist Church. She began her professional life as an occupational therapist, then went on to study theology and psychology, completing a Master of Arts degree in Counseling Psychology. She is a licensed Marriage and Family Therapist, is certified as a Spiritual Director and has a private practice in both spiritual direction and counseling. She serves as a supervisor for spiritual direction interns. Mary was raised in the Friends (Quaker) tradition and has been influenced by their contemplative approach.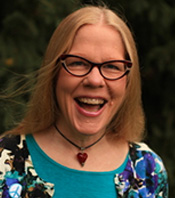 Rev. Jane Voigts is thrilled to be returning to WUMC to help lead this women's retreat! She was the Associate Pastor at WUMC 1996-2002. While serving at WUMC she helped create "GraceLand," one of the first alternative worship experiences ever (or at least the first to prominently feature a toaster) and "Molded for the Millennium," a transformational small-group congregation-wide opportunity for all to learn and practice a variety of spiritual disciplines. Jane has gone on to serve congregations in Appleton, WI; San Luis Obispo; and Toluca Lake. She is currently on "family leave" in Waverly, IA caring for her elderly parents and working on several creative projects, including "The Bible Cabaret," that explore how the Bible operates as comedy. She has led several retreats at WUMC and elsewhere that focus on "stilling the noisy heart" and looks very much forward to doing so once more. You can learn more about Jane at www.janevoigts.com.