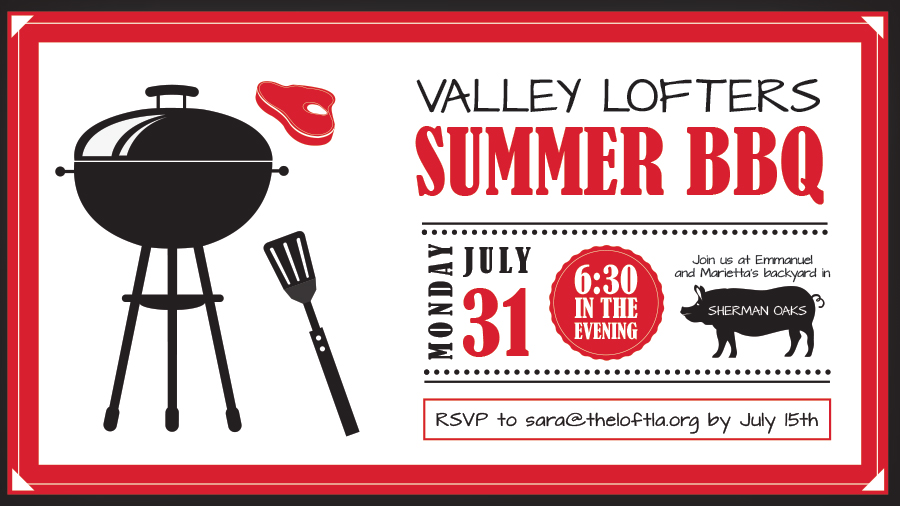 29 May

Valley Lofters Summer BBQ

Monday, July 31st (6:30pm)
Sherman Oaks (RSVP for address)

Children welcome! Come to Emmanuel and Marietta's backyard BBQ for a time of food and fellowship in the Valley. If the group is large enough, we may turn it into a small group in the Fall. Bring a bottle of wine or another drink. The rest of the food will be provided! RSVP to sara@theloftla.org by July 15th.