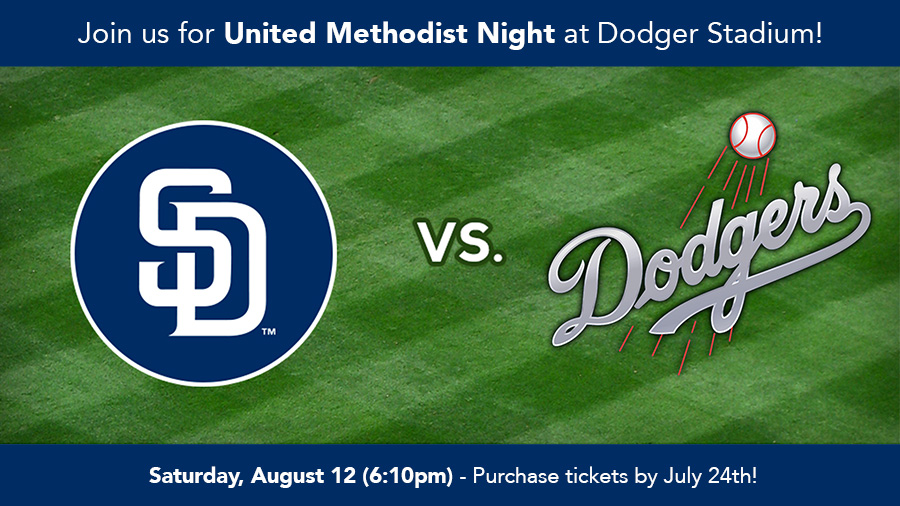 29 May

United Methodist Night at Dodger Stadium

Saturday, August 12th (6:10pm)
Dodger Stadium – $45 per person
Los Angeles Dodgers vs. San Diego Padres

This year our seats are in the Right Field Coca-Cola Pavilion, and the ticket price INCLUDES all the Dodger Dogs, peanuts, nachos, popcorn, and Coca-Cola products you can consume (including bottled water).

CLICK HERE to order your tickets now. Deadline to order is Monday, July 24th. All tickets delivered via email, so email address is required.

PARKING INFORMATION
General parking (in the stadium) – $10 online or $20 at the gate
Offsite Parking in Lot 13 & 14 – Carpool with friends, get dropped off at the stadium, and have the driver park in offsite parking for $5. This is approximately a 10-15 min walk to the stadium. You can park beginning 3 hours before the first pitch. The earlier you get there, the better.