20 Feb

"Mailboxes, Stucco, & Graffiti" – Three Weeks With Michael Mata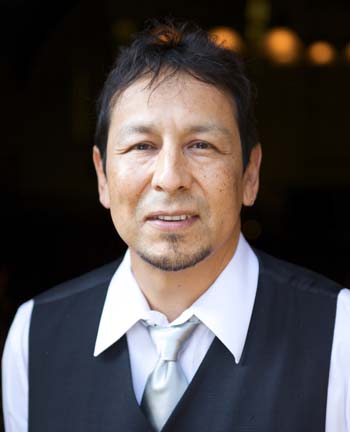 Sundays, March 6th, 13th, 20th (11:30am)
Join Michael Mata for a three-week class on "learning to read the story of an urban community." The built environment is often seen as static and oppressive, and we tend to react to it rather than interact with it. This series will challenge us to "read" the physical landscape like a text that is full of clues to the history of a community, the concerns and values of its residents, and even its future. You'll learn to appreciate "the place" in order to develop sound, culturally relevant and hope-filled communiy-building responses to the issues facing an urban community as well as the local church.
Introductory Interview with John Woodall

Experience the Teaching of Michael Mata
From Giving Fish to Stewarding the Pond – video
Foundations for Community Transformation – audio
Conflict Transformation: Peace Building in an Era of Conflict – audio
About Michael Mata
Michael A. Mata has designed and administered community and faith-based programs for over 30 years, particularly in the areas of community development, congregational redevelopment, intercultural programs, organizational and leadership development, ministry/nonprofit management and community youth development. Recently appointed to direct the Graduate Los Angeles Program in Transformational Urban Leadership at Azusa Pacific Seminary he is also the Community Transformation Specialist with Compassion Creates Change, Inc. and an affiliated faculty at Fuller Theological Seminary. Prior to his current assignments he was the Urban Development Director for World Vision U.S. Program where he was responsible for guiding the department's implementation of its Signature Programs Model (community transformation focused on community youth development). Mata was the Mildred M. Hutchinson Assistant Professor of Urban Ministry (the first endowed chair in urban ministry) and Director of the Urban Leadership Institute at the Claremont School of Theology (1993-2003). As an ordained minister, he served fifteen years as part of the pastoral team at Los Angeles First Church of the Nazarene (a multi-ethnic/multi-congregation church with a highly regarded community program and prominent youth program). He is also the former Director of the Bresee Institute (a key resource for faith-based community and leadership development efforts, which gained distinction among the academic, business and political leaders of Los Angeles under his leadership).
Mata's vast experience and knowledge of community and faith-based community development makes him a much-sought-after instructor, speaker, and consultant. Former clients include such organizations as the Los Angeles United Methodist Urban Foundation, the National Crime Prevention Council, Esperanza USA, the Hudson Institute, Presbytery of the Pacific, National Campaign to Prevent Teen Pregnancy, World Vision U.S. Field Operations, Plowshares Institute, Long Beach District of the United Methodist Church. Southern California Association for Philanthropy, the U.S. Department of Housing and Urban Development (Center for Faith-based and Community Initiatives) and Urban Strategies, LLC.