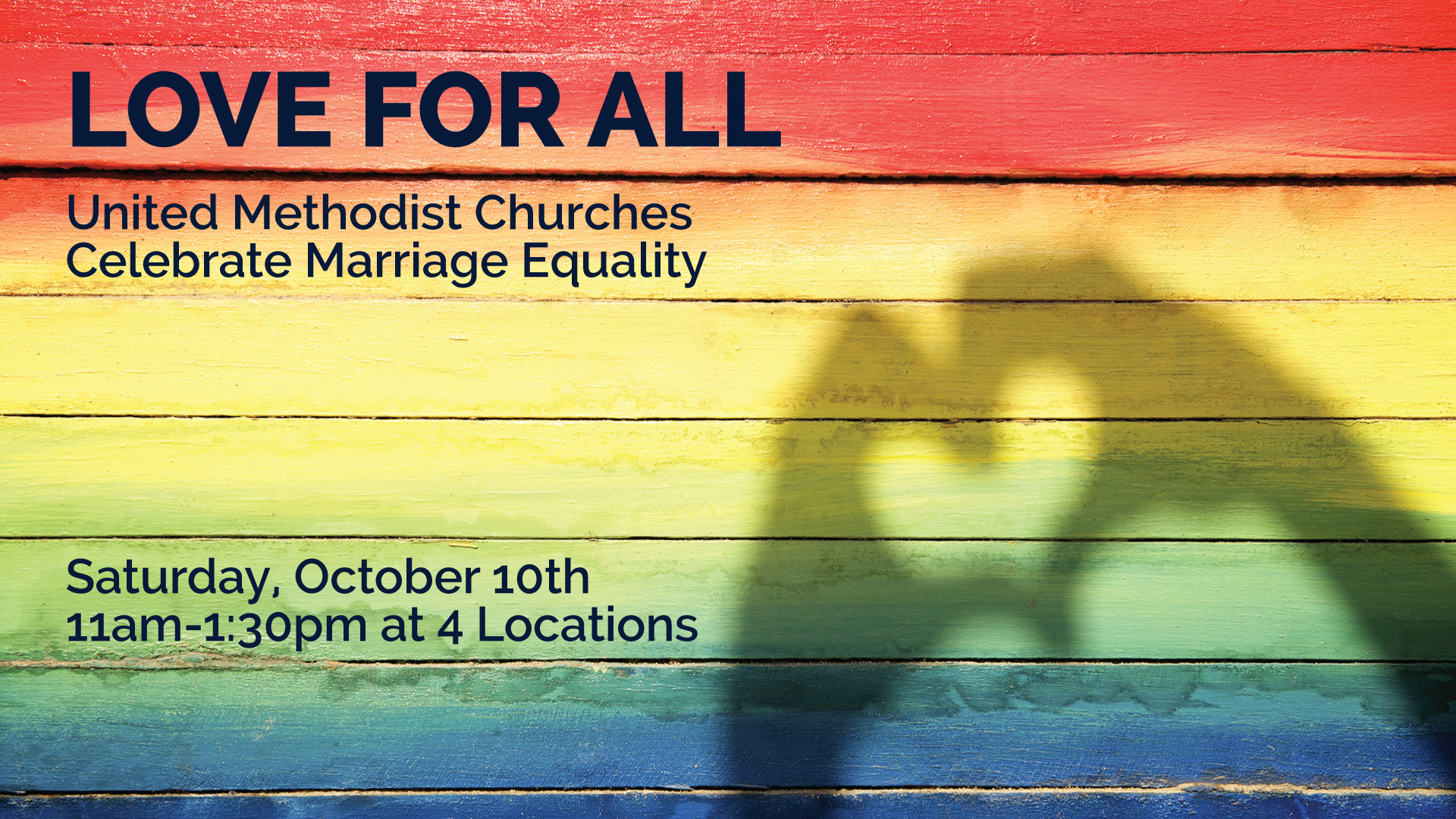 30 Sep

Love for All Celebration
United Methodist Churches Celebrate Marriage Equality
Saturday, October 10th at Four Locations
PASADENA
First United Methodist Church of Pasadena
500 East Colorado Blvd.
SAN LUIS OBISPO
San Luis Obispo United Methodist Church
1515 Fredricks Street
SAN DIEGO
Pacific Beach United Methodist Church
1561 Thomas Avenue
PALM SPRINGS
United Methodist Church of Palm Springs
1555 East Alejo Road
SCHEDULE FOR ALL LOCATIONS
11am – Altar of Love for All Creation
Bring candles, small keepsakes, photographs, flowers, or small objects of importance
to you and your loved ones as we create an "altar of love."
12noon – Same Gender Marriage Vow Renewal Ceremony
Same gender couples are invited to have their marriage blessed in a vows renewal ceremony.
All are invited to stand with couples and clergy together.
11:30am-2:30pm – Food Trucks
Enjoy lunch with family and friends!
RSVP and MORE INFO: www.bit.ly/CelebrateLoveForAll
Cooperatively hosted by the California-Pacific chapters of Methodist Federation for Social Action (MFSA) & Reconciling Ministries Network (RMN) Contact: Melinda Dodge – MDodge@LosAltosUMC.org