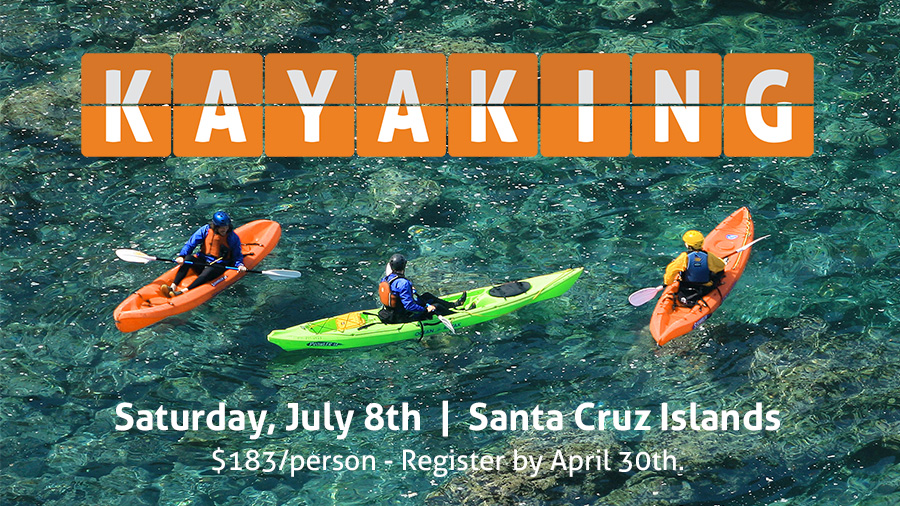 06 Apr

Kayaking Trip – Santa Cruz Islands

Saturday, July 8th (Santa Cruz Island) $183/person

Join us for a professionally-guided kayak trip with your choice of hiking or snorkeling along Santa Cruz Island with amazing wildlife and beautiful clear water just 10 miles off our coast. The event fee includes round-trip ferry from Ventura Harbor to Santa Cruz island – 1.5 hrs each way with whale/dolphin watching along the way. Kayak, paddle, wetsuit, and helmet provided.

Plan to bring snacks, sack lunch, water bottle, swimsuit, hat, sunglasses, water shoes, towel, sunscreen, and seasickness pills. You may also want to bring hiking shoes or snorkeling gear.

We meet at the church at 6:45am to carpool, and the boat returns us to Ventura Harbor at approx. 5pm. Signup at the Welcome Table by April 30th by providing a deposit of $75. For more information, contact Sabrina Simmons at 310.474.4511 or sabrina@westwoodumc.org.