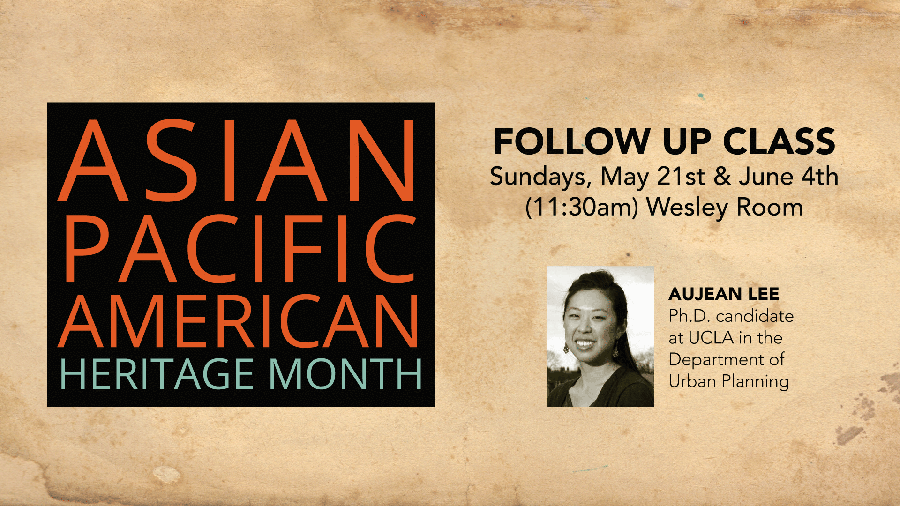 12 May

Follow Up Class: Asian Pacific American Heritage Month

Sunday, May 21st (11:30am) – history
Sunday, June 4th (11:30am) – current issues

Join Aujean Lee, Ph.D. candidate at UCLA in the Department of Urban Planning, for a two-week discussion on the long history of Asian Americans in the U.S. and current issues they experience. Come learn about the fastest growing group in the country and how they have challenged social inequalities in expanding civil rights. Aujean's research focuses on the racial wealth gap with an emphasis on the role of homeownership and community-based institutions. She received her B.A. in Asian American Studies from UCLA and her Master's of Urban Planning from UIUC.