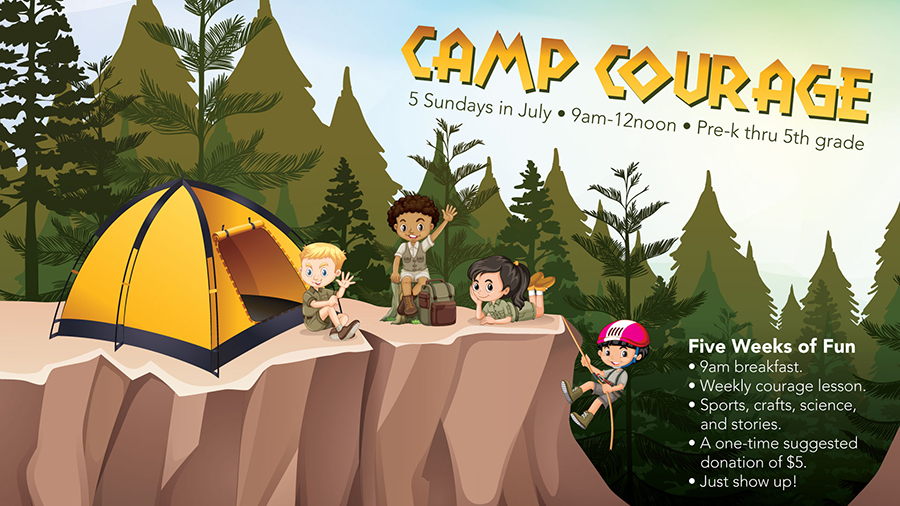 21 Jun

Camp Courage

5 Sundays in July (9am-12noon)
Pre-K through 5th Grade

Bring your child (pre-k through 5th grade) to Camp Courage for five fun-filled Sundays in July! (Think VBS, but on Sundays.) They'll start off each morning with breakfast at 9am, and Cafe W will be open for parents to have a full breakfast if you like ($7 per adult). Throughout the morning, your child will experience sports, crafts, science, and stories.

Camp Courage will help kids experience the courage to:
Say I am sorry…
Be a good friend…
Try my hardest…
Show love to everyone and…
Just be me.
.
No need to register, but a one-time $5 donation is appreciated. If you are on vacation for a week or two, no worries. Just show up! If you have questions, contact Kathy Cannon at kathy@westwoodumc.org or 310.474.4511.