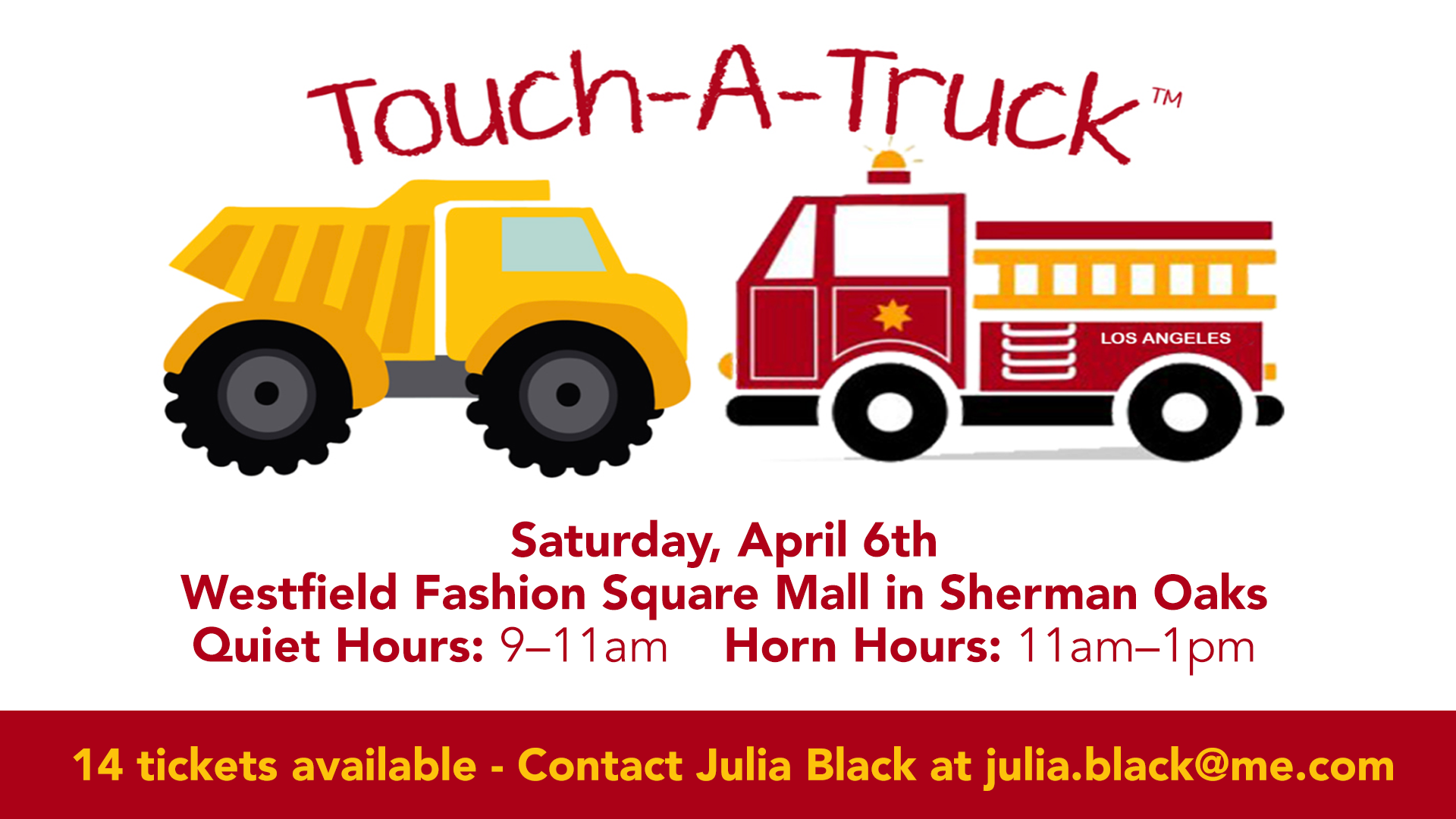 Saturday, April 6th at the Westfield Fashion Square Mall in Sherman Oaks
Quiet Hours: 9:00am – 11:00am
Horns Hours: 11:00am – 1:00pm
Sponsored by The Junior League of Los Angeles, Touch-A-Truck™ is a family-friendly event designed to allow children to explore, climb, and TOUCH vehicles of all shapes and sizes.There will be fun for everyone in the family – meet the people who build, protect and serve Los Angeles County or get creative at the arts and crafts table. Hungry? Food trucks will be on-site offering lunch and snacks for purchase. The first Touch-A-Truck™ was a huge success, with 16 civic and commercial vehicles and dozens of volunteers coming together to put on an amazing event that over 1,500 children, parents, grandparents, couples and friends attended. Over $30,000 was raised for the League's volunteer projects, programs and community outreach efforts. Due to the noise and number of children at the event, only licensed service animals are allowed.
Please contact Julia Black at julia.black@me.com to request tickets.